Whet their appetite with a delicious menu.
All restaurant owners know how important it is to make a great first impression. Menus can be a tantalizing marketing tool, meant to whet a customer's appetite and entice them to visit your establishment time and again. To keep your customers coming back for more, you need someone with the knowledge and experience necessary to produce a high-quality menu. Minuteman Press can create exactly the type of menu you need to boost sales and encourage repeat business. Make your guests crave your cuisine with menus featuring delicious images, mouth-watering illustrations and rich descriptions of your items. Want to promote a special menu item or seasonal dish? Feature it on a postcards to let your customers know when it's available.
To get a quote or upload a file, please fill out the form.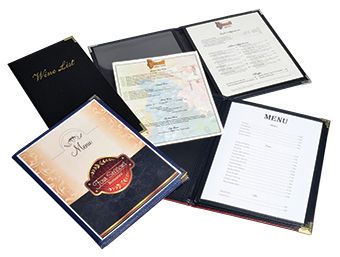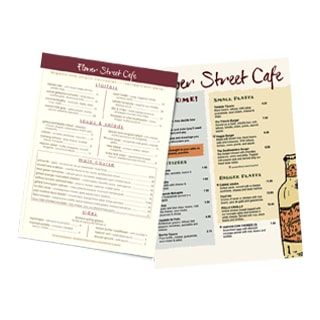 Whether you want black and white or full color, create a custom menu that showcases your cuisine and enhances your customers' dining experience.