Follow recommended COVID-19 guidelines with disposable, single-use menus once your business is back open.
For local businesses and restaurants who are open for business, we are here to help with custom printed disposable, single-use menus. Choose from a wide variety of disposable menu options including single-page, double-sided, tri-fold menus and more!
Our disposable menu options include:
Single-use paper menus – we'll help you choose the best paper options for your business
Single-page, double-sided & tri-fold menus
Takeout, delivery & dine-in restaurant menus
Order as many menus as you need & take advantage of our easy reordering options
Traditional reusable dine-in menus are also available including menu books, laminated menus & more!
We are a local business and we are proud to support other local businesses!
Contact us today for a free consultation on custom disposable, single-use menus. Safe delivery & pickup options available!
To get a quote or upload a file, please fill out the form.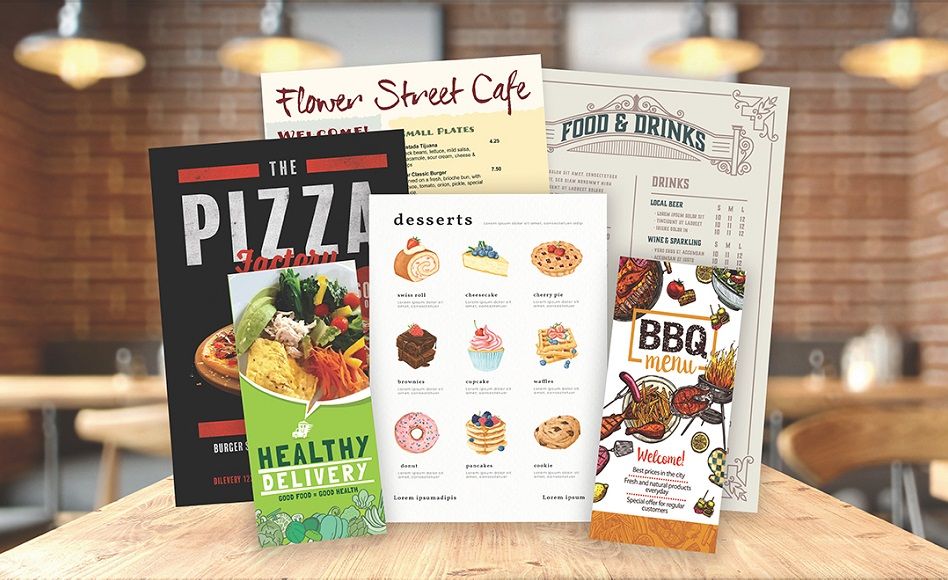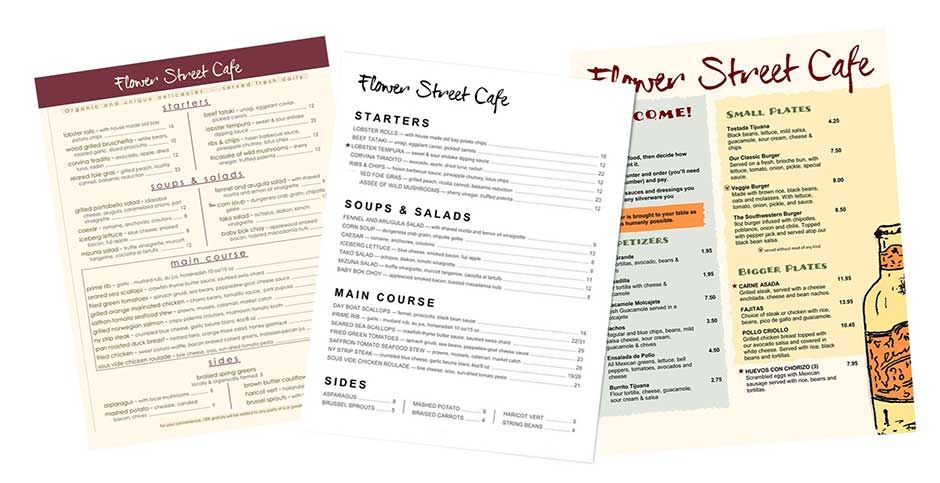 Whether you want black and white or full color, create a custom menu that showcases your cuisine and enhances your customers' dining experience. Our In-house designers are here to help if you need a menu created.