Personalized Promotional Products!
One of the many ways of creating the perfect personalized item is called dye sublimation. Through this process we take your picture or image and uses heat to transfer dye onto materials such as a plastic, card, paper, or fabric. Whether it's a gift for that special someone or something for yourself, Minuteman Press Fort Worth can easily create the type of personalized item that you need. Every piece can be customized or create a set to give away as a gifts! Stay in touch with family and friends with personalized items that are uniquely you. Stop in or give us a call and one of our customer service representatives will be happy to help you select the item that is right for the job.
Examples of personalized items.
Custom Mugs
Name Tags
Mouse Pads
Awards
Can Coolers
Aluminum Panel Pictures
Call us and ask about other ideas for that special project.
To get a quote or upload a file, please fill out the form.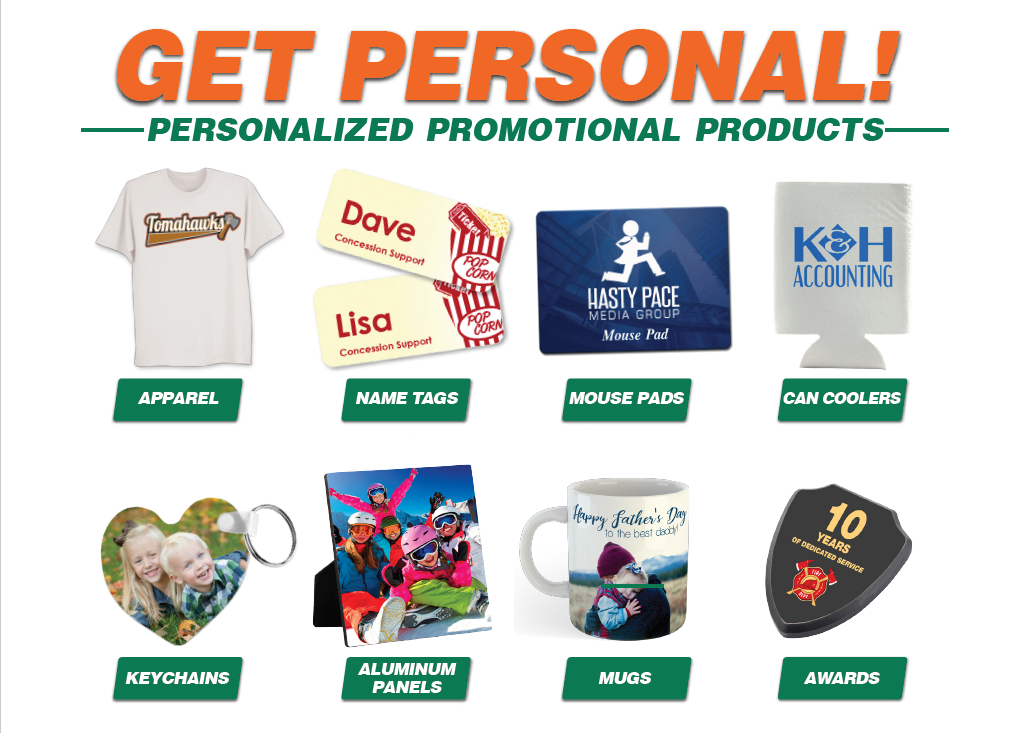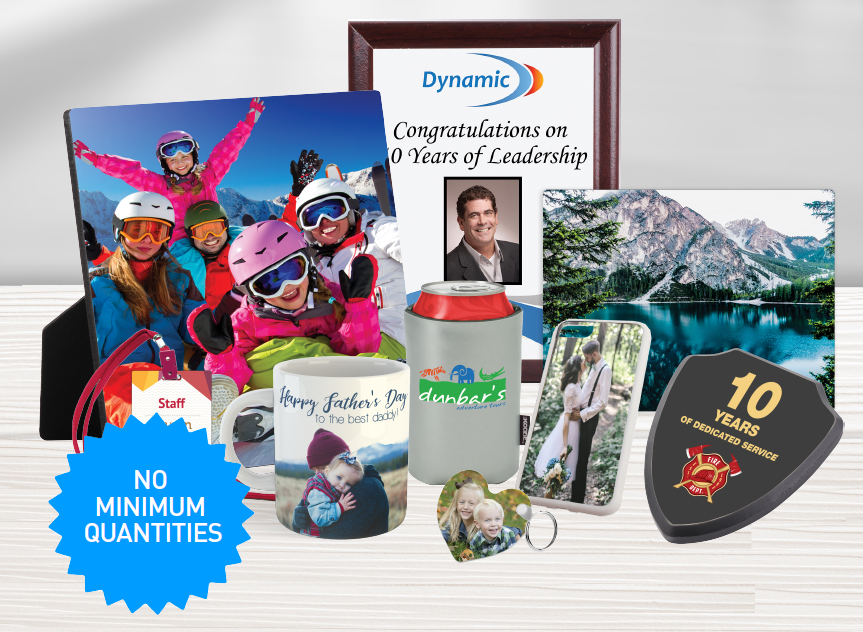 We can use your pictures* and apply them to items like Custom Mugs, Name Tags, Mouse Pads, Awards, Can Coolers, Aluminum Panel Pictures, and many, many more. Call us and ask what other items we can personalize.